It Very Important to determine exactly what your business does, how you interact with your clients and your team to provides services and products to your clients. When presented with new tools to enhance efficiency and improve collaboration it is important to work with you and your team to determine exactly what features and services would benefit your operation and set you apart from your competition. With this information we can Taylor our training to give your team the proficiency necessary to take advantage of the new tools.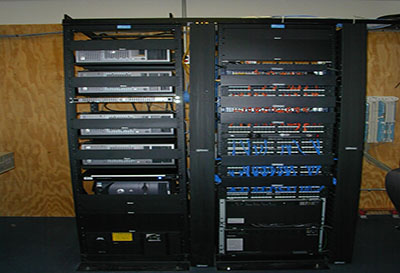 We have the most experience, the cleanest installations and the most responsive support. Above is an example of a computer room that we built for a school in San Luis Obispo. The client supplied the servers and we provided the earth quake mounted racks, structured cabling system, three separate networks (Administrative, Educational and Telecommunications) and the local network switches. If an intruder can't see your files because they are on a physically separate network, they can't encrypt them and demand a ransom. Security is the upmost importance in basic network design and implementation.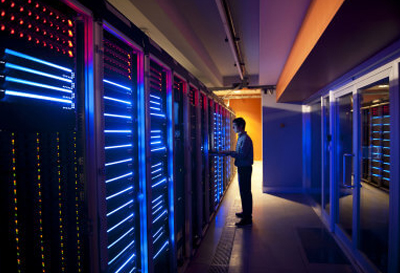 Trouble shooting network and Internet issues can be very frustrating. We have network monitors that we can deploy to determine local network congestion and / or Internet instability via propagation delay and dropped packets. If you are paying for the bandwidth you should have access to it. We have worked with local ISP's and National Vendors like Verizon and AT&T to locate and resolve external issues, not only with your local ISP, but between National Vendors to resolve problems between them. One of our clients is an Elementary School in Templeton that was consistently experiencing "one-way audio" from parents trying to reach them. We were able to generate trouble tickets from both AT&T and Verizon and have them resolve the issue between them.
Leave your name and number and we will return your call within 24 hours.